Young gorillas are destroying poacher snares
Posted on Sunday, 21 August, 2016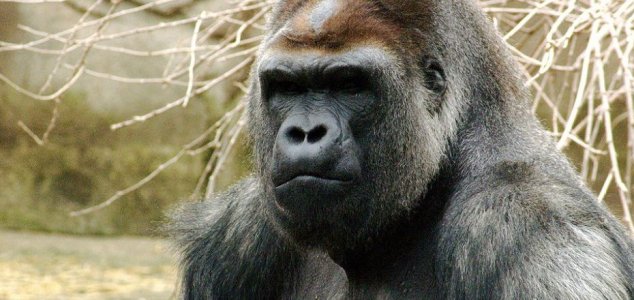 Silverback gorillas have started to actively destroy poacher traps. Image Credit: CC BY-SA 2.6 Kabir
Some of Rwanda's mountain gorillas have taken a hands-on approach to tackling the threat of snares.
Conservationists have reported that, for the first time ever, young silverback gorillas have been observed actively seeking out and destroying snare traps left in the forest by poachers.
Thousands of rope-and-branch snares are set up across Rwanda's Volcanoes National Park on a regular basis and conservationists spend a lot of time attempting to locate and disarm them.
Now though it seems as though even the gorillas themselves are getting in on the act.
"This is absolutely the first time that we've seen juveniles doing that... I don't know of any other reports in the world of juveniles destroying snares," said gorilla program co-ordinator Veronica Vecellio at the Dian Fossey Gorilla Fund's Karisoke Research Center.
"We are the largest database and observer of wild gorillas... so I would be very surprised if somebody else has seen that."
Not only does this behavior help to demonstrate the level of intelligence exhibited by the gorillas but it could also mean that their young will be less likely to become trapped in a snare in the future.
"They were very confident," said Vecellio. "They saw what they had to do, they did it, then they left."
http://news.nationalgeographic.com/news/2012/07/120719-young-gorillas-juvenile-traps-snares-rwanda-science-fossey/